Stuck between a rock, and "Better Brushed": Geode.

Metal and rock.

An impressively great looking original grunge rock theme especially for OS X. Definitely looks nice with another rock background of your choice.

Features buttons and menus similar to the metal design of Better Brushed!

UPDATES:

2.0
Updated to take advantage of new Flavours version!
- TRAFFIC LIGHTS! Just for Geode! Includes hover states!
- Added inactive state for windows
- Matched improved metal buttons and menus to Better Brushed
- Removed some unneeded details in aqua buttons, improved others

1.0.1
- Minor metal button tweaks
- Added to description

1.0
- Initial publication

Any feedback, please email me at breburnyuf426@hotmail.com

Thanks for using and enjoy :)

Check out my other themes: Better Brushed, Blu, Brushed Blu, Planar, and Crouching Tiger! My themes tend to be always in development and could change rapidly… So please feel free to email me if you have feedback!
Window and menu bar background from http://www.wallpoper.com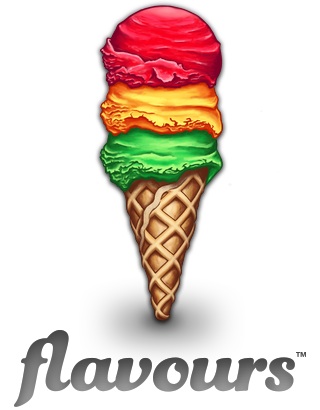 Tasteful Themes for Mac®
Flavours is a Mac application that allow users to
create, apply and share beautifully designed themes.