A very close relative to a certain feline species.

There was always a little something different about this cat that stood out from the rest. Leopart loves 2007 nostalgia. In Retina.

* Accurate colors of previous OS X versions
* Inspired by OS X and Apple
* Retina ready!
* Nostalgia approved

UPDATES:

1.0.4
- More aqua button tuning

1.0.3
- Vastly improved aqua active and pressed state colors

1.0.2
Brought up to date with new Flavours version!
- Added inactive states for windows
- Went back to retro. Removed traffic light glow, did not feel it fit in well
- Fixed other traffic light details
- Adjusted some more colors on window

1.0.1
- The Apple logo was annoying me. Fixed!
- Added menu outline
- Slightly improved traffic light color
- Slightly changed menu bar transparency to further match original

1.0
- Initial publication

I tried to make the colors and elements as accurate as possible given the tools :) Thus, I had to modify a couple of minor things. Glow was added to traffic lights for a somewhat bigger appearance. It is not perfect, so it may improve slightly over time.

Any feedback, please email breburnyuf426@hotmail.com

Enjoy and thanks for using! :)

Check out my other themes: Gumdrop, Geode, Planar, Crouching Tiger, Better Brushed, Brushed Blu and Blu! My themes tend to change rapidly… so expect many updates and improvements along the way.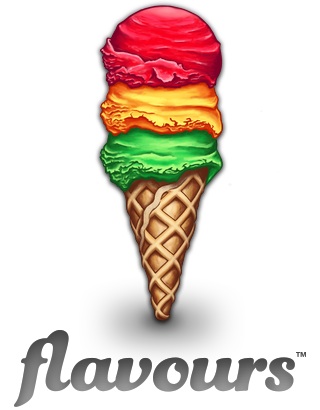 Tasteful Themes for Mac®
Flavours is a Mac application that allow users to
create, apply and share beautifully designed themes.