Better Brushed and Blu collide!

In an effort to keep the two separate but to create a mixed version, Brushed Blu was born.

Much attention to detail has been poured into this theme!

Metal-brushed windows and title bar, and tab-style buttons "etched" into the window with a shadow blue accent. Menus appear to be "etched" into the screen, and the wallpaper appears to be floating above the menu bar ;) A mix of personal style, beauty, and brushed metal nostalgia, while trying not to be too distracting.

UPDATES:

2.0.5.1
- Quick adjustment to an overlooked detail on pressed metal buttons

2.0.5
- Perfected active metal buttons!! Presumably the final edit.

2.0.4.1
- Added to description

2.0.4
- Tweaked menu bar shadows and made a more distinct depth perception
- Further tweaked active and inactive window color

2.0.3
- Made metal buttons more distinct from window
- Added darker inactive state of windows

2.0.2
- Small changes to traffic lights
- Tweaked metal pressed shadows

2.0.1
- Updated for the new version of Flavours
- Tweaked metal buttons
- Changed hover state of traffic lights
- Some other small changes

2.0
- FINALLY, traffic lights! Ones that you won't be able to stop pushing! (they light up) :0
- Slightly changed menus
- Brought up-to-date with other brushed themes with improved brushed elements

1.0
- Initial publication

Any feedback, please email me at breburnyuf426@hotmail.com

Thanks for using and enjoy :)

Check out my other themes: Leopart, Gumdrop, Planar, Geode, Better Brushed, Blu, and Crouching Tiger! My themes tend to be always in development and could change rapidly… So please feel free to email me if you have feedback!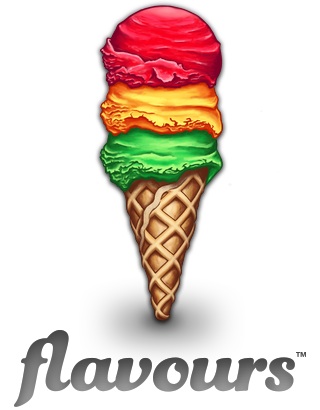 Tasteful Themes for Mac®
Flavours is a Mac application that allow users to
create, apply and share beautifully designed themes.